Billing Municipal and Industrial Wastewater
Assure legal compliance of material loads and reliable billing of wastewater
Industrial, commercial and municipal wastewater is often heavily contaminated. It has to go through several cleaning processes in wastewater treatment plants before it can be discharged into a river. The wastewater laws enacted by the legislator therefore regulate numerous parameters that are relevant for protecting the environment and calculating the wastewater charges – for example: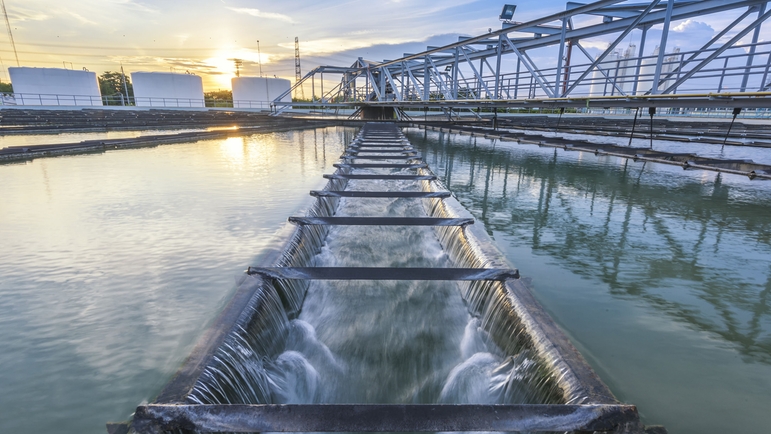 Characteristic values ​​for water quality

Prescriptive limits

Concentrations or maximum pollution loads
In addition, the water authorities check whether all legal requirements are complied with when operating wastewater treatment plants – including inflow and outflow. Netilion Water Network Insights ensures that you have an overview at any time – whether in the field or in your control center.
Benefits
Correct allocation and billing of costs based on incoming wastewater volume and quality

Reliable control of the legally stipulated water quality in the effluent of wastewater treatment plants by means of devices for liquid analysis

Minimized risk of damage to organic processes in a wastewater treatment plant through monitoring of certain substance concentrations in the inlet

Optimal process control by measuring the quality and quantity of the wastewater inflow

Reliable compliance with legal requirements and statutory limits through recording of measured values around the clock