Heavy duty thermometers
Heavy duty thermometers for harsh environment
Safe monitoring of process temperatures in challenging applications e. g. in the Oil & Gas industry.
The robust thermometers are designed for use in demanding and safety relevant applications e.g. in the Chemical, Oil & Gas and Energy industry. The thermometers fulfills the corresponding safety requirements due to various certificates and tests. The use of a transmitter leads to higher accuracy and reliability in comparison to directly wired sensors.
Heavy duty thermometers
Our product finder helps you to search for suitable measuring devices, software or system components via product characteristics. Applicator leads you through an individual product selection via application parameters.
Portfolio description
Our huge portfolio of heavy duty thermometers provides:
Thermometers with or without displays

Threaded, compression fitted and flanged process connections

Fabricated thermowells with or without flange

Thermometers for screwing into an existing thermowell

Barstock thermowells

Thermometers without thermowell - for direct medium contact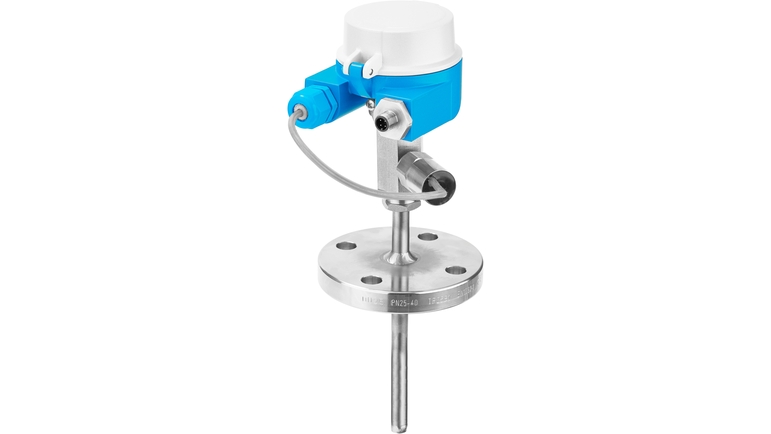 In the process automation two measurement principles for temperature have asserted themselves as a standard:
RTD - Resistance temperature detectors: Measuring principle
The RTD sensor changes the electrical resistance with a change in temperature. They are suitable for the measurement of temperatures between -200 °C and approx. 600 °C and stand out due to high measurement accuracy and long-term stability. The sensor element most frequently used is a Pt100. As a standard, Endress+Hauser RTD sensors fulfill the IEC 60751 accuracy class A.
TC - Thermocouples: Measuring principle
A thermocouple is a component made of two different metals connected with each other at one end. An electrical potential (thermoelectric force) is caused due to the Seebeck effect at the open end if the connection and the free ends are exposed to different temperatures. With the help of the so-called thermocouples reference tables (see IEC 60584) the temperature at the connection (measuring junction) can be concluded.
Thermocouples are suitable for temperature measurement in the range of 0 °C to +1800 °C. They stand out due to the fast response time and high vibration resistance.
Benefits
Highly accurate in entire operating temperature ranges

Approvals: ATEX (EEx i.a., EEx d and dust ignition-proof), CSA (IS, NI, XP and DIP)

Material test certificates available: NACE standard MR0175, Dye penetrant testing, X-ray test certificate, Helium leakage test, Pressure test,...

Thermowell calculation: Thermowell calculation according to ASME PTC 19.3 and DIN 43772 using customer specific pressure, temperature and flow rate values