Rockwell Automation alliance partnership delivers value
Working together to provide world-class solutions
Endress+Hauser and Rockwell Automation are collaborating to meet your needs for process automation solutions using best-in-class control systems, instrumentation, software and components. In December 2004, the independent companies announced this unique alliance. The technology, expertise and experience created by this alliance deliver progressive solutions to today's challenges while working toward tomorrow's breakthroughs.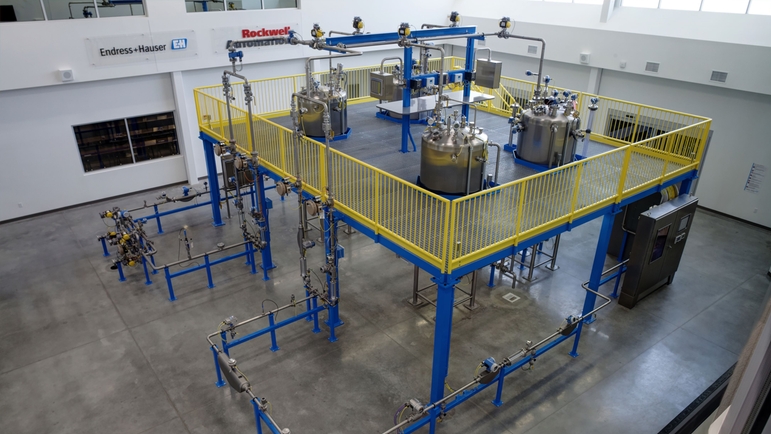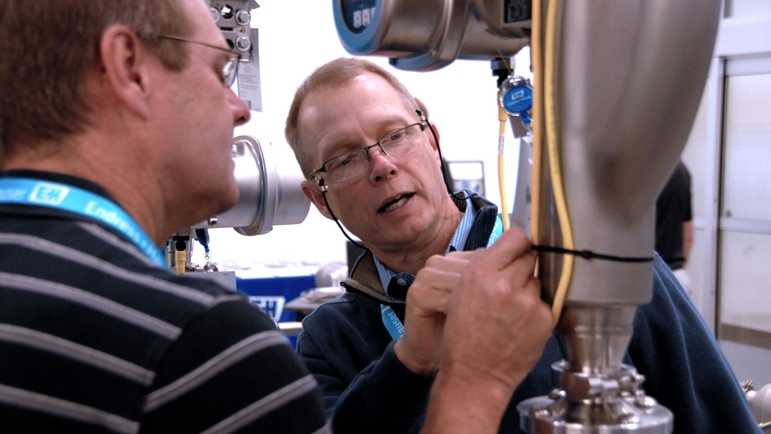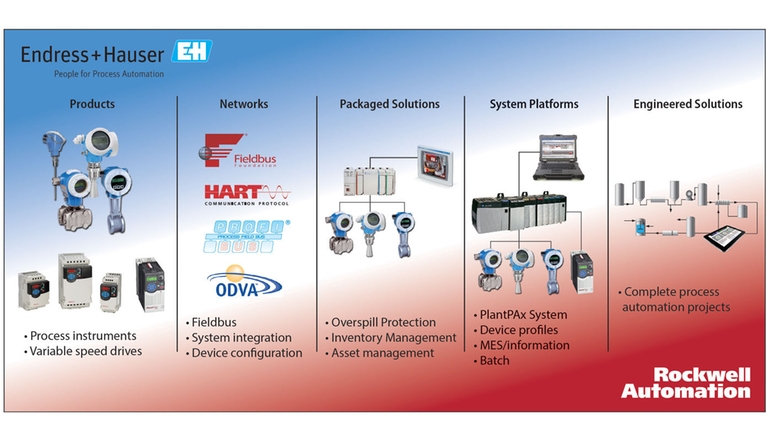 What does our alliance partnership mean for you?
Technology innovation With preferred integration between Endress+Hauser instruments and the Rockwell Automation Integrated Architecture™, you are able to reduce risk, reduce integration costs and protect investments with assured interoperability.

Integrated asset management A seamless flow of information between key components of your process - from your field device through to your enterprise business systems - improves decision-making and overall equipment optimization.

Coordinated engineering services Endress+Hauser and Rockwell Automation provide you with pre-tested, standards-based measurement, automation and information solutions that reduce integration costs, improve efficiency and optimize your plant assets.

Access to device drivers and interoperability statements You will find all of these resources under the 'Documents/Software' section of our product web pages (choose a product to see the available downloads).

Integration Documents Step-by-step approach to integrating a field instrument into a Rockwell Automation PlantPAx Process Automation System. Download the Integration Documents here!

Proven record Find out from our customers how this partnership creates value throughout a plant's entire life cycle. Click here to learn more!
Contact
Peter Rippen

Endress+Hauser Management AG

Kägenstrasse 2

4153 Reinach BL

Switzerland
Downloads
Nestlé automates end-to-end production of hypoallergenic baby foods.

| | |
| --- | --- |
| File size: | 526.8 KB |
| File name: | Case-study_Nestlé_EN.pdf |

SOCAR deploys PlantPAx to maximize Kalmaz gas storage capacity and help improve efficiency and safety.

| | |
| --- | --- |
| File size: | 321.3 KB |
| File name: | Case-study_SOCAR_EN.pdf |

Application solution: aeration basin

Improve wastewater treatment plant efficiencies and reduce energy costs

| | |
| --- | --- |
| Language: | English |
| File size: | 2.6 MB |
| File name: | Application-solution_aeration-basin_EN.pdf |

Application solution: overfill prevention system

A solution package to prevent hazardous overflow

| | |
| --- | --- |
| Language: | English |
| File size: | 3.5 MB |
| File name: | Application-solution_overfill-prevention-system_EN.pdf |

Endress+Hauser and Rockwell Automation show how deep device integration can go.

| | |
| --- | --- |
| Language: | English |
| File size: | 238.3 KB |
| File name: | changes-2014_always-well-connected_EN.pdf |