Portable automatic water sampler
Liquiport CSP44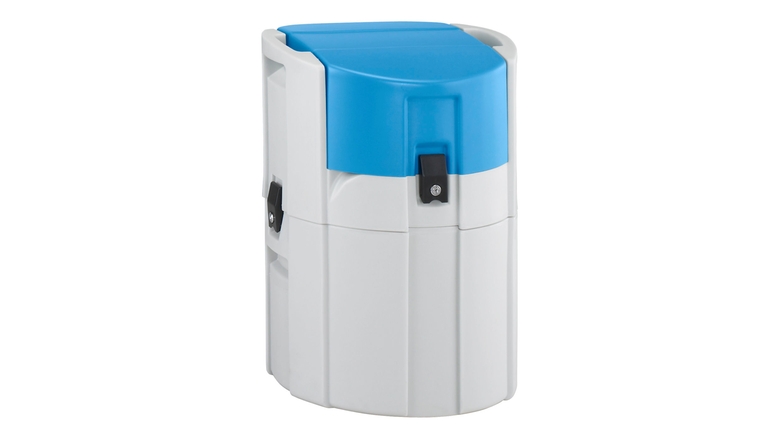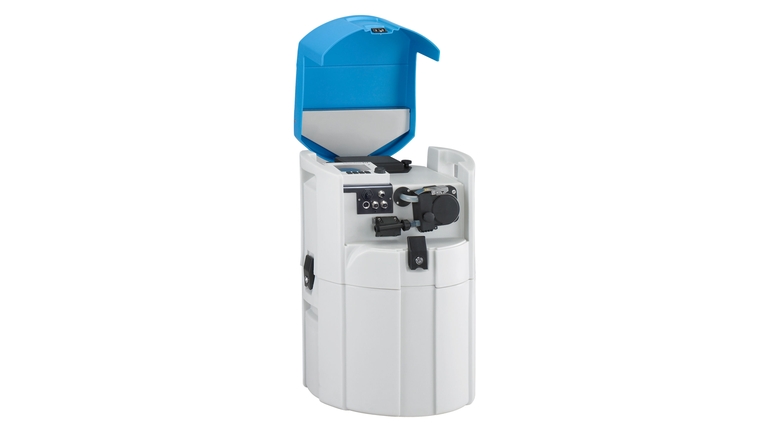 Fully automatic sampling in water, wastewater and industrial applications
Liquiport CSP44 enables you to take samples anywhere. Its two-part design guarantees an easy and safe transport while the battery power option makes you independent from electricity. Liquiport offers menu-guided sample programming and tool-free maintenance saving you time in your everyday tasks. When upgraded to a complete measuring station, it enables you to get a comprehensive overview of the events at your sampling point.
Quick selection
Choose from our suggested options
Individual configuration
Continue your selection from all possible options
Benefits

Can be used flexibly at any sampling point either with autonomous battery operation or via mains operation

100% adaptable to any monitoring task from time- or flow-controlled sampling to event-controlled sampling

Lockable, separate lower part of the...
Field of application

Liquiport CSP44 is suitable for the following applications:

Municipal and industrial wastewater treatment plants:
- Self monitoring
- Process monitoring
- Monitoring of indirect dischargers
- Monitoring of sewage system

Authorities and water...
Documents / Manuals / Software
Accessories / Spare parts
Kit CSP44: Hose pump: pump head

Kit CSP44 pressure sensor accessories

Kit CSP44 Battery cover with switch

Kit CSP44: lockable latch with keys

Kit CSP44: Downholder complete

CSP44 Base + 1x 20 litre, PE

CSP44 Base + 12x 2 litre, PE

CSP44 Base + 12x 0.7 litre, glass

CSP44 Base + 24x 1 liter, PE

CSP44 Base + 12x 1 + 6x 2 litre, PE

20 liter bottle PE + cap, quantity 1

2 l wedge shaped bottle PE + cap, 12 pcs

1 l wedge shaped bottle PE + cap, 24 pcs

0.7 liter bottle glass + cap,quantity 12

Kit CSP44 Base cover, transporting

Kit CSP44 Freezer cartridge

Suction line 10mm (3/8") ID, pvc

reinforced braided, length 10m (32ft) + strainer V4A, 316(x)

Suction line 10mm (3/8") ID, EPDM

length 10m (32ft)+ strainer V4A, 316(x)

Kit CSF48 Strainer V4A/316(x) 10mm(3/8")

quantity 1

KIT CSP44 peristalic tubing qty. 2

KIT CSP44 peristalic tubing qty. 25

Kit CSP44 Suspension harness

for use in 500-600mm diameter manhole

Kit Lead-acid battery 24 V DC

Battery set consisting of 2 batteries 12V/7.2 Ah with carrying strap and cable set

Kit CSP44 Charging adapter cable

battery to powerpack/charger

Kit CSP44: Battery charger indoor 230VAC

90-265 VAC

Kit CSP44:Battery charger outdoor 230VAC

IP65, 90-265 VAC

Commubox FXA291 (Hardware)

Serial USB Computer Interface Technical Data: - USB Version1.1 or higher - Power supply via USB - IP51; NEMA/Typ 3 - Ambient temperature: -20....+60oC - Ex: II(2) G (EEx ia) II C - ATEX: BVS 05 ATEX E 095 Scope of deliovery: Commubox FXA 291 MS Windows USB driver Device is submitted for CSA/FM application. The device may not be modified and may be used with intrinsically safe circuits with corresponding characteristics only (see safety certificate).

Retrofit kit distribution assembly CSP44

(arm, drive)