Absolute and gauge pressure
Ceraphant PTC31B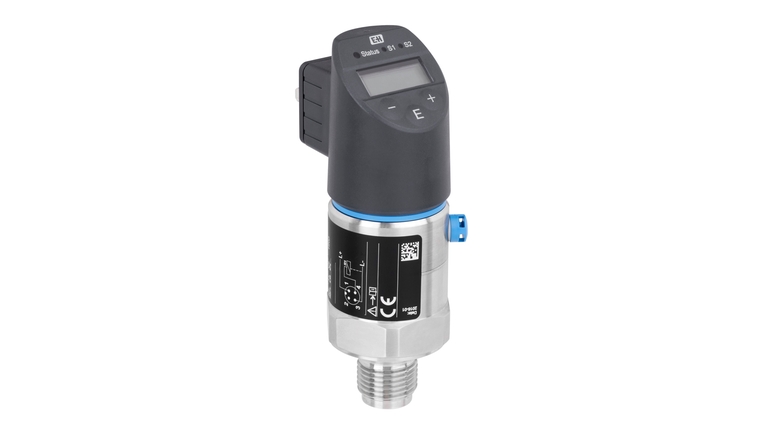 Cost-effective pressure switch with oil-free ceramic sensor for measurement in gases or liquids
The Ceraphant PTC31B is a price-attractive pressure switch with ceramic, vacuum tight measuring cell for safe measurement and monitoring of absolute and gauge pressure. The pressure switch with compact design is extremely stable and high vacuum resistant up to 0bar abs. The IO-Link capability allows easy integration and parametrization of the device.
Quick selection
Choose from our suggested options
Individual configuration
Continue your selection from all possible options
Benefits

Integrated switching electronics for decentral and economic process monitoring and control

Easy function check and information on site thanks to LEDs and digital display

Dry capacitance ceramic sensor (Ceraphire) and minimum span of up to 0 to 20mbar...
Field of application

Pressure switch with ceramic sensor diaphragm for monitoring absolute and gauge pressures in gases, vapors, liquids and dusts.

Process connections: Threads

Process temperature: -25 to +100°C (-13 to +212°F)

Pressure: -1/0 up to +40bar (-15/0 up to +...
Documents / Manuals / Software
Accessories / Spare parts
Valve Plug ISO4400 M16, PTP/PTC3xB

4-pole. Consists of: plug connector, srew, seal. Usage: PTC31B, PTP31B/PTP33B.

Valve plug ISO4400 NPTF1/2, PTP/PTC3xB

4-pole. Consists of: plug connector, srew, seal. Usage: PTC31B, PTP31B/PTP33B.

Socket for plug 4p-125V, 4A-M12

M12 socket for plug. Self confectionery connection. Usage: plug M12.

Cable 4x0.34, box M12,Cu Sn/Ni,90o,L=5m

M12 plug connector. 5m cable PVC, Cu Sn/Ni lock. Usage: FMB50/FMB51/FMB52/FMB53, FTL31/FTL33, FTW23, FTW33, PMC11, PMC21, PMC51, PMP11, PMP21/PMP23, PMP51/PMP55, PTC31B, PTP31B/PTP33B.
21.07.2020 - 23.09.2020

Visit Endress+Hauser at WIOA Virtual Water expo & conference

14.09.2020 - 18.09.2020

With the help of actual hands-on tasks you will learn how PROFIBUS fieldbus technology works in detail. At the end of the course you will be able to design and commission a PROFIBUS fieldbus network.