Main Instrument Vendor services improve project efficiencies
Reducing complexity, saving time and costs for a packaged desalination plant
As a Main Insturment Vendor (MIV), Endress+Hauser provided expertise at all stages of the project, from Front End Engineering Design through to procurement and delivery. A single point of contact quickly managed any changes to the scope.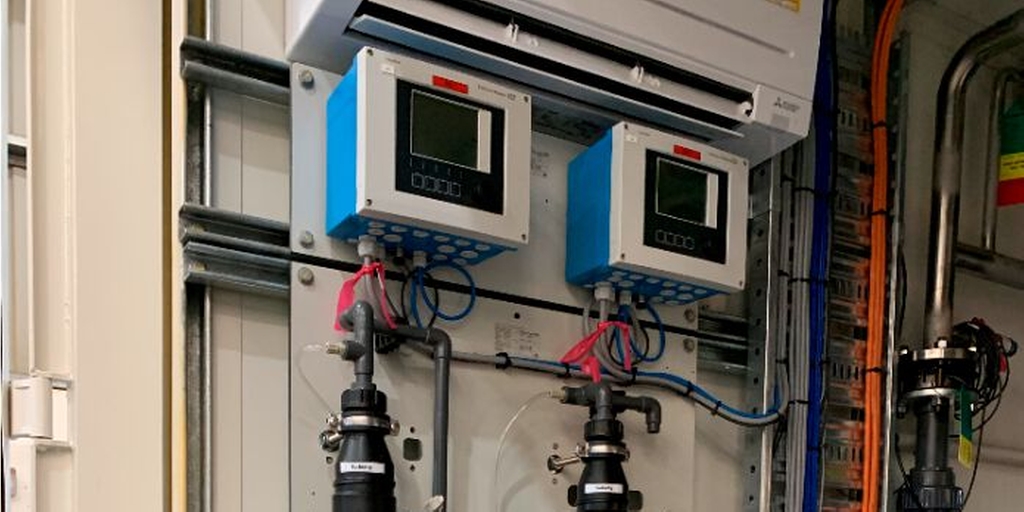 Results
Reduces overall project costs versus the traditional, multivendor approach.

Reduces technical risk with expert product selection.

Reduced engineering time as we use our experts to take on the burden of instrumentation selection.

Simplified procurement and reduced administration costs

Reduced re-work and minimised change orders

Overall the tools and support provided by Endress+Hauser simplified the process from the tender stage through to project execution.
The Challenge
Osmoflo were contacted to provide a desalination plant to treat high salinity water produced from a variety of coal seam gas (CSG) wells in Australia. Their solution consisted of multiple 40 ft high cube shipping containers, in which micro filtration (MF), reverse osmosis (RO) and service skids were housed. The packaged plant required flow, pressure, temperature and liquid analysis monitoring for process control and optimisation.
Our Solution
A highlight was the provision of 12 custom-designed water quality monitoring panels for turbidity. These plug and play panel solutions provided time savings during installation and commissioning.
In total, more than 170 separate tags were delivered. A dedicated project manager provided support throughout the delivery stage, allowing staggered delivery to ensure the project remained on time. Our broad product range limited variances, reduced the complexity of implementation and minimised costs
Components
70x Cerabar PMC11 / PMP71 pressure transmitters

56x analytical monitoring points (combination of conductivity, pH, ORP and turbidity)

12x pre-fabricated turbidity panels