Analog chlorine dioxide sensor CCS50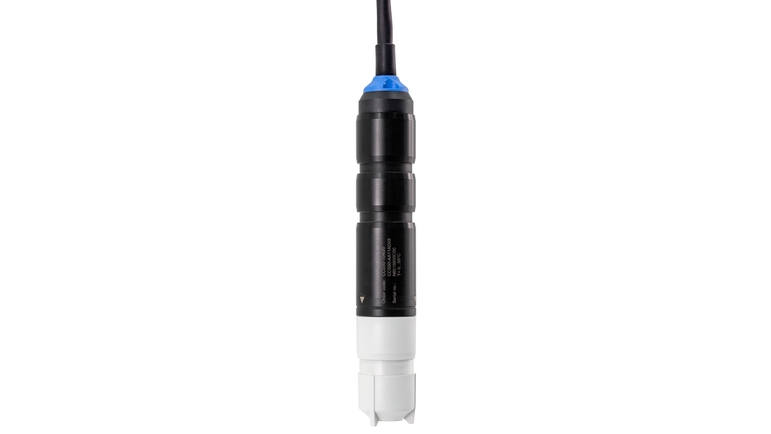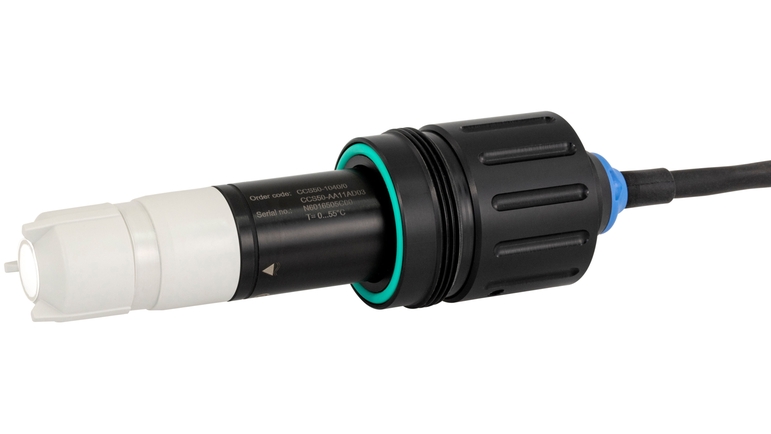 Sensor for water, process water and utilities in all industries
CCS50 is a robust, low-maintenance sensor for chlorine dioxide measurement. It provides stable and fast measured values in water, process water and utilities. The sensor ensures efficient disinfection even at minimum water volumes and helps to achieve highest water quality and safety, to avoid overdosing of chlorine dioxide or to ensure the absence of ClO2 in beverage plants and reverse osmosis. CCS50 ensures continuity for the installed base of analog chlorine dioxide measuring points.
Simple products

Easy to select, install and operate
Technical excellence
Simplicity
Standard products

Reliable, robust and low-maintenance
Technical excellence
Simplicity
High-end products

Highly functional and convenient
Technical excellence
Simplicity
Specialized products

Designed for demanding applications
Technical excellence
Simplicity
FLEX selections
Technical excellence
Simplicity

Fundamental selection

Meet your basic measurement needs

Technical excellence

Simplicity

Lean selection

Handle your core processes easily

Technical excellence

Simplicity

Extended selection

Optimize your processes with innovative technologies

Technical excellence

Simplicity

Xpert selection

Master your most challenging applications

Technical excellence

Simplicity
Specs at a glance

Measurement range

Trace: 0 to 5 mg/l ClO2
Standard: 0 to 20 mg/l ClO2

Process temperature

0 to 55 °C (32 to 130°F), non-freezing

Process pressure

Max.1 bar (max. 14.5 psi)

Measuring method

Closed, membrane covered measuring cell
Reduction of chlordioxide at the cathode
Quick selection
Choose from our suggested options
Individual configuration
Continue your selection from all possible options
Benefits

Fast response time (t90 < 15 s) provides an accurate process view and enables prompt reaction to process changes as well as efficient process control.

Increased process safety: precise and long-term stable measurement ensures consistent process...
Field of application

CCS50 is an analog chlorine dioxide sensor for skid builders and end customers. It measures reliably in:

Drinking water - to ensure sufficient disinfection

Cooling systems or towers - to avoid pathogen growth

Wash water for packed vegetables and salads...
Documents / Manuals / Software
CCS50 Technical Information

Sensor for determining chlorine dioxide

Technical Information (TI)

CCS50

Sensor for measuring chlorine dioxide

Operating Instruction (BA)

CCV05-50x_51x (Greece)

Electrolyte for CCS50(D)/CCS51(D)

CCV05-50x_51x (Austria)

Electrolyte for CCS50(D)/CCS51(D)

CCV05-50x_51x (Estonia)

Electrolyte for CCS50(D)/CCS51(D)

CCV05-50x_51x (USA)

Electrolyte for CCS50(D)/CCS51(D)

CCV05-50x_51x (Netherlands)

Electrolyte for CCS50(D)/CCS51(D)

CCV05-50x_51x (Czech Republic)

Electrolyte for CCS50(D)/CCS51(D)

CCV05-50x_51x (Russia)

Electrolyte for CCS50(D)/CCS51(D)

CCV05-50x_51x (Canada)

Electrolyte for CCS50(D)/CCS51(D)

CCV05-50x_51x (Denmark)

Electrolyte for CCS50(D)/CCS51(D)

CCV05-50x_51x (Mexico)

Electrolyte for CCS50(D)/CCS51(D)

CCV05-50x_51x (Belgium (Dutch))

Electrolyte for CCS50(D)/CCS51(D)

CCV05-50x_51x (South Korea)

Electrolyte for CCS50(D)/CCS51(D)

CCV05-50x_51x (Ukraine)

Electrolyte for CCS50(D)/CCS51(D)

CCV05-50x_51x (Slovenia)

Electrolyte for CCS50(D)/CCS51(D)

CCV05-50x_51x (Japan)

Electrolyte for CCS50(D)/CCS51(D)

CCV05-50x_51x (Bulgaria)

Electrolyte for CCS50(D)/CCS51(D)

CCV05-50x_51x (Spain)

Electrolyte for CCS50(D)/CCS51(D)

CCV05-50x_51x (Norway)

Electrolyte for CCS50(D)/CCS51(D)

CCV05-50x_51x (Portugal)

Electrolyte for CCS50(D)/CCS51(D)

CCV05-50x_51x (Canada (French))

Electrolyte for CCS50(D)/CCS51(D)

CCV05-50x_51x (India)

Electrolyte for CCS50(D)/CCS51(D)

CCV05-50x_51x (Romania)

Electrolyte for CCS50(D)/CCS51(D)

CCV05-50x_51x (Latvia)

Electrolyte for CCS50(D)/CCS51(D)

CCV05-50x_51x (Switzerland)

Electrolyte for CCS50(D)/CCS51(D)

CCV05-50x_51x (China)

Electrolyte for CCS50(D)/CCS51(D)

CCV05-50x_51x (New Zealand)

Electrolyte for CCS50(D)/CCS51(D)

CCV05-50x_51x (Finland)

Electrolyte for CCS50(D)/CCS51(D)

CCV05-50x_51x (Sweden)

Electrolyte for CCS50(D)/CCS51(D)

CCV05-50x_51x (Switzerland (French))

Electrolyte for CCS50(D)/CCS51(D)

CCV05-50x_51x (European Union)

Electrolyte for CCS50(D)/CCS51(D)

CCV05-50x_51x (Lithuania)

Electrolyte for CCS50(D)/CCS51(D)

CCV05-50x_51x (Australia)

Electrolyte for CCS50(D)/CCS51(D)

CCV05-50x_51x (Croatia)

Electrolyte for CCS50(D)/CCS51(D)

CCV05-50x_51x (United Arab Emirates)

Electrolyte for CCS50(D)/CCS51(D)

CCV05-50x_51x (United Kingdom)

Electrolyte for CCS50(D)/CCS51(D)

CCV05-50x_51x (France)

Electrolyte for CCS50(D)/CCS51(D)

CCV05-50x_51x (Malta)

Electrolyte for CCS50(D)/CCS51(D)

CCV05-50x_51x (Hungary)

Electrolyte for CCS50(D)/CCS51(D)

CCV05-50x_51x (Slovakia)

Electrolyte for CCS50(D)/CCS51(D)

CCV05-50x_51x (United Arab Emirates)

Electrolyte for CCS50(D)/CCS51(D)

CCV05-50x_51x (Switzerland (Italian))

Electrolyte for CCS50(D)/CCS51(D)

CCV05-50x_51x (Germany)

Electrolyte for CCS50(D)/CCS51(D)

CCV05-50x_51x (Ireland)

Electrolyte for CCS50(D)/CCS51(D)

CCV05-50x_51x (Saudi Arabien)

Electrolyte for CCS50(D)/CCS51(D)

CCV05-50x_51x (Italy)

Electrolyte for CCS50(D)/CCS51(D)

CCV05-50x_51x (South Africa)

Electrolyte for CCS50(D)/CCS51(D)

CCV05-50x_51x (Turkey)

Electrolyte for CCS50(D)/CCS51(D)

CCV05-50x_51x (Belgium)

Electrolyte for CCS50(D)/CCS51(D)

CCV05-50x_51x (Poland)

Electrolyte for CCS50(D)/CCS51(D)

COY8-AACxxx (France)

zero point gel for disinfection sensors

COY8-AACxxx (Estonia)

zero point gel for disinfection sensors

COY8-AACxxx (Canada)

zero point gel for disinfection sensors

COY8-AACxxx (South Korea)

zero point gel for disinfection sensors

COY8-AACxxx (Greece)

zero point gel for disinfection sensors

COY8-AACxxx (India)

zero point gel for disinfection sensors

COY8-AACxxx (Switzerland (Italian))

zero point gel for disinfection sensors

COY8-AACxxx (Norway)

zero point gel for disinfection sensors

COY8-AACxxx (Austria)

zero point gel for disinfection sensors

COY8-AACxxx (Australia)

zero point gel for disinfection sensors

COY8-AACxxx (Slovenia)

zero point gel for disinfection sensors

COY8-AACxxx (Portugal)

zero point gel for disinfection sensors

COY8-AACxxx (United Arab Emirates)

zero point gel for disinfection sensors

COY8-AACxxx (Italy)

zero point gel for disinfection sensors

COY8-AACxxx (Turkey)

zero point gel for disinfection sensors

COY8-AACxxx (Belgium (Dutch))

zero point gel for disinfection sensors

COY8-AACxxx (United Arab Emirates)

zero point gel for disinfection sensors

COY8-AACxxx (Switzerland (French))

zero point gel for disinfection sensors

COY8-AACxxx (Japan)

zero point gel for disinfection sensors

COY8-AACxxx (South Africa)

zero point gel for disinfection sensors

COY8-AACxxx (Lithuania)

zero point gel for disinfection sensors

COY8-AACxxx (Switzerland)

zero point gel for disinfection sensors

COY8-AACxxx (China)

zero point gel for disinfection sensors

COY8-AACxxx (Romania)

zero point gel for disinfection sensors

COY8-AACxxx (Belgium)

zero point gel for disinfection sensors

COY8-AACxxx (Bulgaria)

zero point gel for disinfection sensors

COY8-AACxxx (Canada (French))

zero point gel for disinfection sensors

COY8-AACxxx (Netherlands)

zero point gel for disinfection sensors

COY8-AACxxx (Latvia)

zero point gel for disinfection sensors

COY8-AACxxx (Czech Republic)

zero point gel for disinfection sensors

COY8-AACxxx (Saudi Arabien)

zero point gel for disinfection sensors

COY8-AACxxx (Spain)

zero point gel for disinfection sensors

COY8-AACxxx (Hungary)

zero point gel for disinfection sensors

COY8-AACxxx (New Zealand)

zero point gel for disinfection sensors

COY8-AACxxx (Finland)

zero point gel for disinfection sensors

COY8-AACxxx (Denmark)

zero point gel for disinfection sensors

COY8-AACxxx (Ireland)

zero point gel for disinfection sensors

COY8-AACxxx (Slovakia)

zero point gel for disinfection sensors

COY8-AACxxx (United Kingdom)

zero point gel for disinfection sensors

COY8-AACxxx (Ukraine)

zero point gel for disinfection sensors

COY8-AACxxx (USA)

zero point gel for disinfection sensors

COY8-AACxxx (Malta)

zero point gel for disinfection sensors

COY8-AACxxx (Germany)

zero point gel for disinfection sensors

COY8-AACxxx (Poland)

zero point gel for disinfection sensors

COY8-AACxxx (Mexico)

zero point gel for disinfection sensors

COY8-AACxxx (Croatia)

zero point gel for disinfection sensors

COY8-AACxxx (Russia)

zero point gel for disinfection sensors

COY8-AACxxx (Sweden)

zero point gel for disinfection sensors

COY8-AACxxx (European Union)

zero point gel for disinfection sensors

ANALOG

Product Code: CCS50-
Declaration Number: HE_01052_01.18

ANALOG, Sensor

Product Code: CCS50-, CCS51-
Declaration Number: EC_00707_01.18

ANALOG, Chloromax, Liquiline, Memosens, Sensor

Product Code: CYM291-, CYM290-, CCS55D-, CCS51D-, CCS51-, CCS50D-, CCS50-, CCS241-, CCS240-, CCS142D-, CCS141-, CCS140-, CCS120D-, CCS120-
Approval Number: EAEC RU D-DE.AD07.B.01362/19

SmarTec S, SmarTec, Sensor, Memosens, Liquisys Conductivity, Liquiline, InduMax P, InduMax H, ConduMax W, ConduMax H, Chloromax, ANALOG

Product Code: CLM253-, CLS12-, CLS13-, CLS15-, CLS15D-, CLS16-, CLS16D-, CLS19-, CLS21-, CLS21D-, CLS30-, CLS50-, CLS50D-, CLS54-, CLS54D-, CLS82D-, CYM290-, CLM223F-, CLM223-, CLD18-, CLD134-, CLD132-, CCS55D-, CCS51D-, CCS51-, CCS50D-, CCS50-, CCS241-, CCS240-, CCS142D-, CCS141-, CCS140-, CCS120D-, CCS120-
Region/Country: Russia (Declaration of Conformity)
Approval Number: EAEC RU D-DE.AD07.B.01363/19
Accessories / Spare parts
Kit Adapter CCS5x + CCS5xD for CCA151

Content: Clamp ring, thrust ring, + sealing

Kit Adapter CCS5x + CCS5xD for CCA151

Content: Clamp ring, thrust ring, + sealing

photometer M+N PF-3, desinf. (chlorine)

colorimetric measurement of free and total chlorine 0,05 .. 6mg/l Disinfection, drinking and process water hand held photometer, IP67-graded, with cuvettes, DPD, according to ISO 7393 deliverey in plastic case, test kit for free and total chlorine included ::hand held photometer for field cal. and verification of desinfection loops

Maintenance kits CCV05

Memosens CCSxxD/fixed cable sensor CCSxx

Zero-point gel COY8

Zero point: Verification, calibration, adjustment at zero point of oxygen and disinfection sensors ::Amperometric and optical sensors ::12, 25 and 40mm diameter ::Application in the lab, in the field